Do you know that his videocache plugin caches only one version of the youtube video? That means if someone has seen a low quality version and they want to see the higher quality version – they can't.
We (I, Rishabh and Sanrag) went to his lab to force him to fix that.
Now the list of WTF's
He sits in CIE (Center for Internet Explorer).

His working notebook: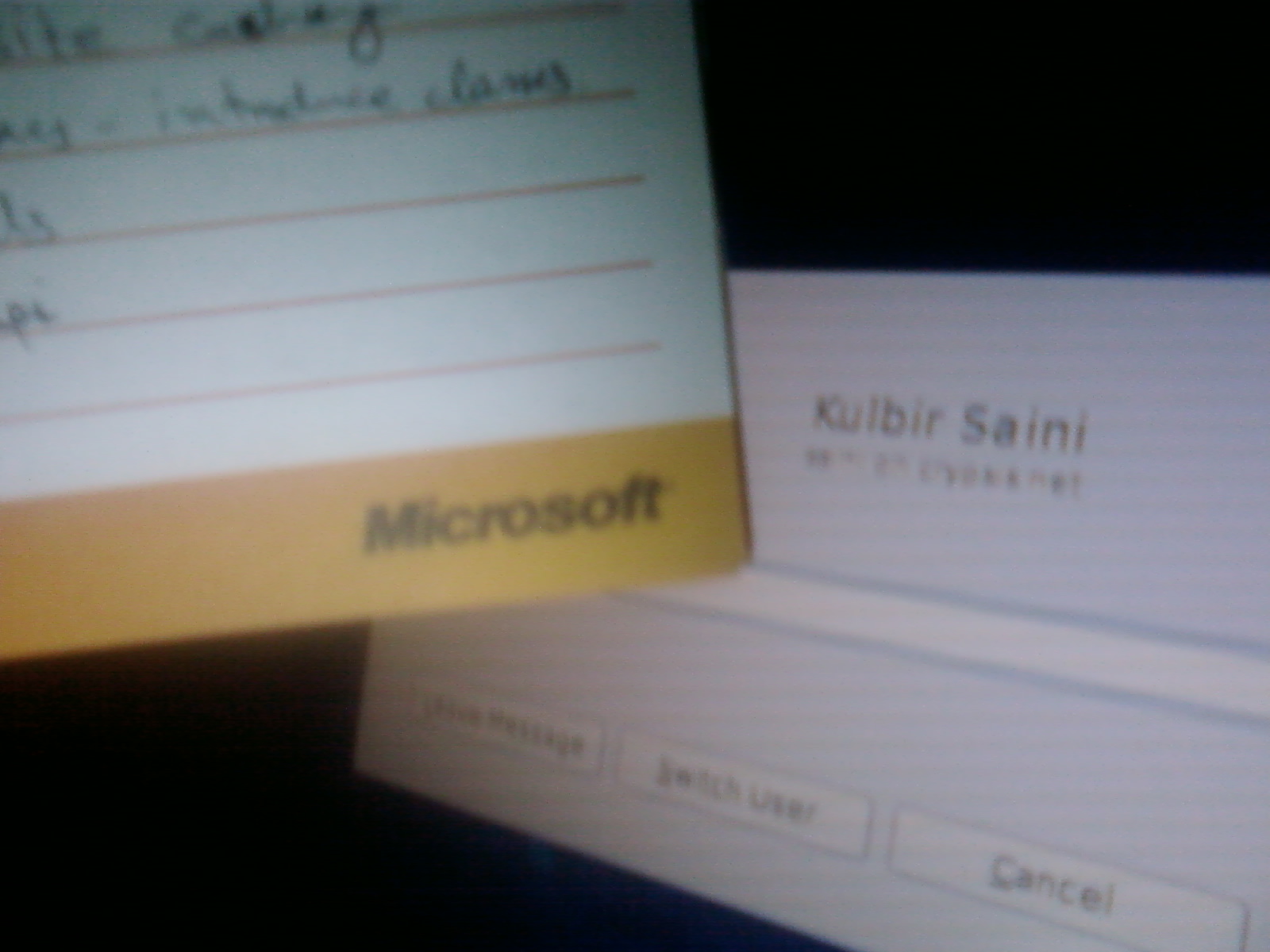 And more: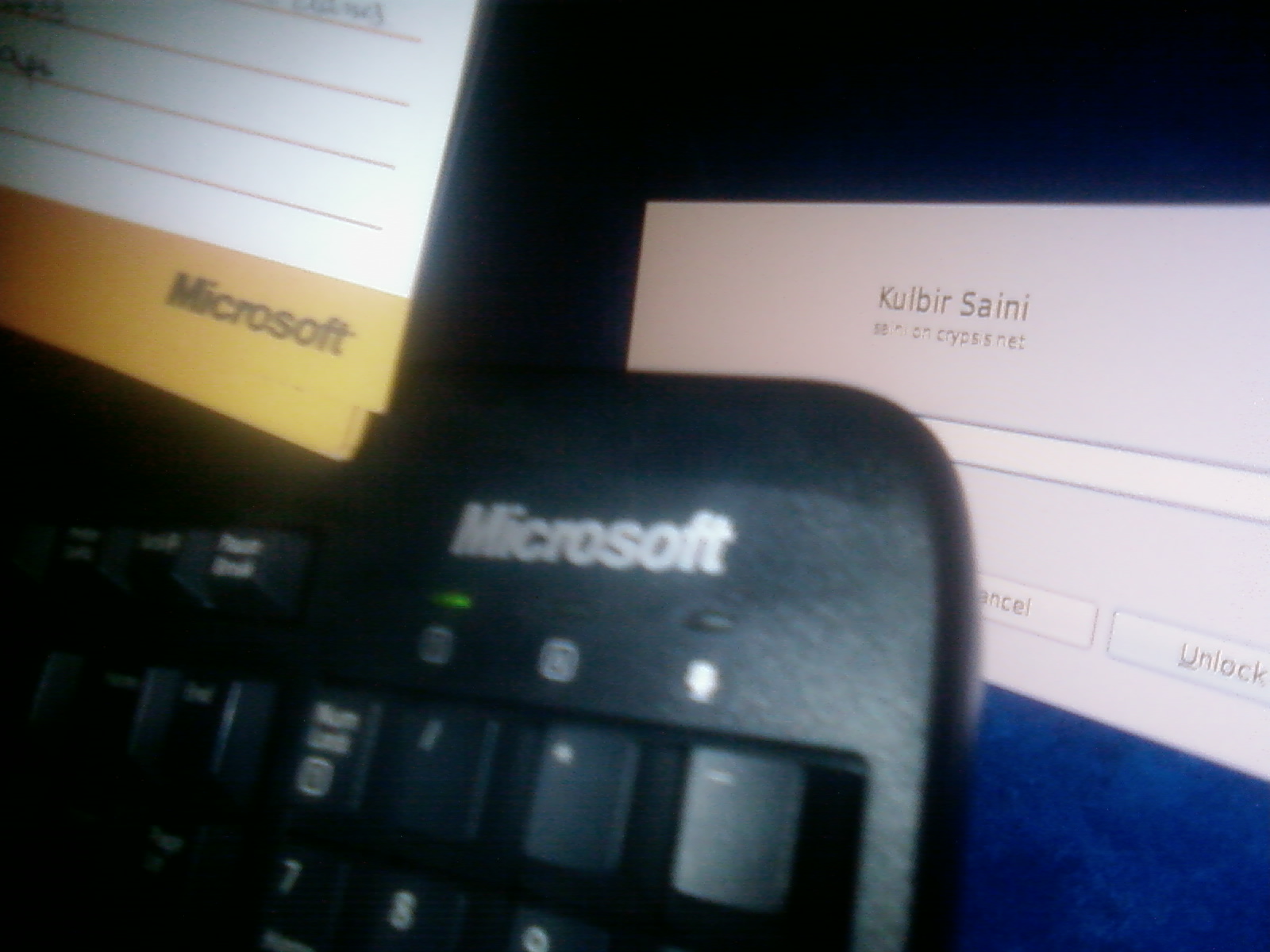 His room too houses Microsoft items – another keyboard and a mouse to be more specific.

His software works true Micrsoft style – does not do what it's supposed to do.
All these proofs have led us to believe that Kulbir is a secret agent for Microsoft and he uses Linux as an undercover operation. You've been warned – don't trust him.